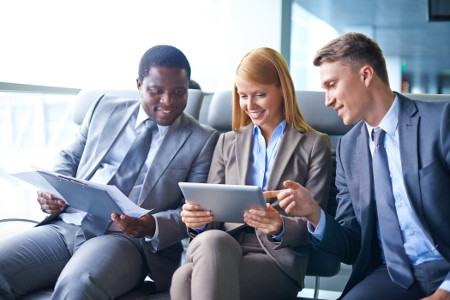 Signature Travel
, Inc. is a dynamic woman owned and operated agency in Rockville, Maryland since 1991. Paula Kent, the President of Signature Travel, has over 30 years experience in the travel industry. All our agents have extensive experience in corporate and vacation travel.
Signature Travel takes pride in the personal service that we provide our clients, which has become such a rarity in the travel industry today. In view of the constant advancement in automation and technology, our management resources are focused on providing our clients with the highest levels of personalized service, as well as efficient cost management.. Unlike mega agencies, our business philosophy is to satisfy your individual travel needs and surpass your expectations.
Signature Travel is a Branch of Tzell Travel Group, one of the nation's largest travel management networks.
Signature Travel offers the following benefits to the corporate traveler:
Concur Online Booking Tool

GRASP Management Reporting - real time reporting, our corporate clients can select their report package from a vast catalog of options

MagnaTech - unused ticket tracking

Complimentary After Hours Support Service - worldwide toll free numbers available for emergency use

Profile management

Hotel/Car Discounts

Designated Travel Consultants
Signature Travel, will always:
Serve with professional excellence and personal attention

Satisfy individual and corporate travel needs

Strive for quality and cost efficiency

Surpass customer expectation